Smooth Jazz
ThejazzVnU.com Smooth Jazz is relaxing, entertaining, enjoyable and romantic.
Our format is a mixture of soft, mellow and romantic (Instrumental and Vocal) jazz, selected from many music styles (Soul-jazz, Jazz-blues, Jazz-funk, Jazz-fusion, Rock, Reggae, Pop and Hip-hop, R&B and Adult Contemporary) and performed by past legends and pioneers of the genre, as well as today's new and upcoming instrumentalists, groups and vocal artists.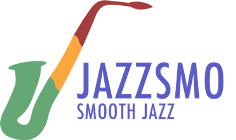 You will enjoy this soft, mellow and romantic music from Instrumental artists such as Gerald Albright, Chris Botti, Grover Washington, Jr., Kenny G., David Sanborn, Keiko Matsui, Mindi Abair, Pamela Williams, Jarez, Candy Dulfer, George Benson, Joe Sample and David Benoit to name a few; from groups like Fourplay, Spyro Gyra, Pieces of a Dream and The Rippingtons, and vocalists such as Sade, Al Jarreau, Regina Belle, Anita Baker, Jill Scott, Phyllis Hyman, Brenda Russell, Michael Buble…..and many more.
You can experience the best Smooth Jazz, right here, 24/7, and it doesn't get anymore romantic than this anyplace else.
Album Of The Week
Brazilian Nights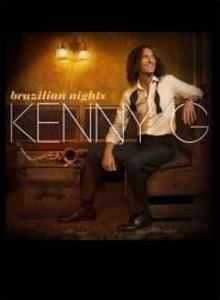 George Howard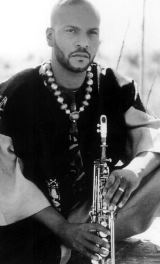 Howard began his musical career in the late '70s. He received his first break when Grover Washington, Jr., one of his musical idols, invited him on a tour in 1979.  The tour helped establish Howard's name, and in 1982 he released his debut album, Asphalt Garden, on Palo Alto.  The record was a moderate hit, as was its follow-up, 1984's Steppin' Out.  It wasn't until the 1985 release of Dancing in the Sun that Howard earned a large audience.  The album reached number one on the contemporary jazz charts.  Following the release of Dancing in the Sun, he moved to MCA, where he issued A Nice Place to Be, Reflections, Personal, and Love Will Follow.  All four records were considerable successes on the charts.
Gerald Albright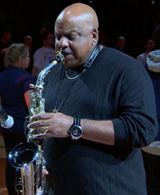 He launched his solo career in the infancy of what became the smooth jazz era/music format, with "Just Between Us" in 1987, and has been a core part of the genre with chart-topping albums, countless radio hits, and as a member of many all-star tours, including Guitars & Saxes and Groovin' For Grover.  In the late 90s, he fronted a big band for, and toured with pop star Phil Collins, and did a dual recording called "Pleasures of the Night" with vocal great Will Downing.
Between his last two Grammy-nominated solo albums "Pushing The Envelope" in 2010 and "Slam Dunk" in 2014, he enjoyed hit collaborations with two huge hits – "24/7" with guitarist Norman Brown, and "Summer Horns" by Dave Koz and Friends (including Mindi Abair and Richard Elliot).  He toured with Brown, Summer Horns, and also with South Africa gospel/jazz singer and guitarist Jonathan Butler.
Grover Washington, Jr.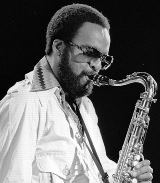 Throughout the 1970s and 1980s, Washington made some of the genre's most memorable hits, including "Mr. Magic", "Black Frost", and "The Best is Yet to Come". In addition, he performed very frequently with other artists, including Bill Withers on "Just the Two of Us" (still in regular rotation on radio today) and Phyllis Hyman on "A Sacred Kind of Love". He is also remembered for his take on a Dave Brubeck classic, called "Take Five", and for his hit "Soulful Strut". He is considered by many to be one of the founding fathers of the smooth jazz genre.
Lindsey Webster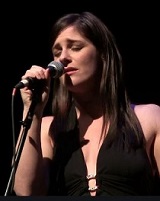 Lindsey Webster first single, "Fool Me Once", reached number one on the Smooth Jazz chart at Billboard magazine (2016), making her the first vocalist since Sade's 2010 "Soldier of Love" to have a #1 vocally-driven song in the primarily instrumental format. Since then Webster has scored six Top 5 hits, including "Where Do You Want To Go" (#1), Back To Your Heart (#2), Open Up (#3), Next To Me (#3), and Love Inside.
 Down To The Bone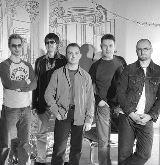 Down To The Bone  is a jazz band from the United Kingdom. Their music is soulful, jazzy and funky, and with their popularity, the band is given the royal treatment as king of the UK contemporary and funky jazz experience. Down to the Bone is Stuart Wade as producer, writer and mastermind behind the whole groove project, working with other talented musicians and co-writers to bring together a project of good grooves.  Set up at the tail end of 1995, when Wade decided to take a track from the soul band he was working with at the time, "Think Twice", and remix it to give it a rawer and stripped down feel. The result was the Down To The Bone remix of the track 'Joy Is Free' which had great success.
Michael Fair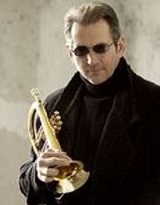 Over the last 30 years, flugelhorn and trumpet artist Michael Fair has placed himself prominently into the competitive smooth jazz market. Michael has carved a unique niche for himself musically here in the Middle Tennessee area for a couple of reasons. Performing and recording smooth jazz in a city primarily known for country and contemporary Christian music makes him a bit unique, and being notorious for playing the flugelhorn and trumpet make him a Nashville anomaly.
Chuck Loeb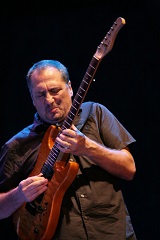 He was more than just a jazz guitar player; the late Chuck Loeb was the consummate musician. In a career that spanned over four decades, he had proven himself to be a versatile composer, arranger and producer in a wide range of musical styles and contexts. As a composer/arranger he crafted a fine discography of his own and produced albums for a number of other high-profile artists. In the early years of his career in (the Big Apple) New York, Loeb made a name for himself as a sideman with jazz luminaries such as drummer Chico Hamilton, Latin percussionist and bandleader Ray Barreto, flutist Hubert Laws and many others…
Theresa Grayson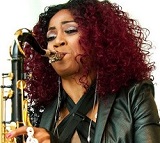 After drawing on her extensive church music background to record her inspirational instrumental debut "It's All About You", Theresa Grayson, a longtime first call side musician tapped renowned gospel and jazz pianist and multi-instrumentalist Terence Fisher, a musical mainstay in both Shreveport and Houston to help her take her urban jazz game to the next level.
On her second solo release, "Live2Love", which spawned the successfully charting radio singles "Afterthoughts" and a cover of Maroon 5's "Moves Like Jagger", the multi-talented Grayson showcased her versatile skills on soprano and tenor saxophones and flute, along with her soulful lead vocals on several tracks. The album blended everything from gospel, pop and R&B to blues, calypso, Latin and classical music into her unique brand of cutting edge contemporary jazz.
Urban Knights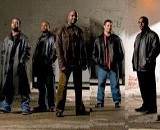 The Urban Knights is an all-star smooth jazz band/group which features one of jazz greats, pianist Ramsey Lewis. Their debut album, "Urban Knights I", was released in 1995,  produced by Maurice White, and  featured musicians such as Grover Washington, Jr., Omar Hakim, Freddie Hubbard and The Emotions. The album reached the top five on the Billboard Jazz Albums chart. The jazz group's follow up LP, Urban Knights II was released in 1997, and once again produced by Maurice White. The album featured saxophonists Gerald Albright and Najee as well as guitarists Jonathan Butler, Verdine White and Morris Pleasure. During 2000, the group's third studio album, Urban Knights III, was issued on Narada Records. Artists such as Dave Koz, Earl Klugh, and Fareed Haque featured on the LP.
Candy Dulfer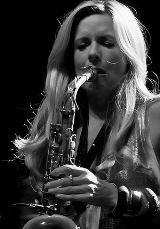 This Dutch saxophonist Candy Dulfer is known around the world for her powerful and high-energy concerts.  She collaborates with the biggest artists, performs with her own band across the world in sold-out clubs and on the largest festival stages, received a Grammy Award nomination for her debut album 'Saxuality', sold over 2.5 million albums worldwide since, and has had several number 1 hits in the USA. She rose to fame with high profile collaborations with Dave Stewart ('Lily was here') and Prince. With Prince she performed at Jay Leno's Tonight Show, played dozens of shows in the USA and all over Europe, and recorded on several of his albums.
Pieces Of A Dream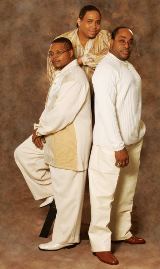 Pieces of a Dream emerged out of Philadelphia's music scene in 1976.  Keyboardist James Lloyd, drummer Curtis Harmon and former bassist Cedric Napoleon, were (and still are) managed by the drummer's father and uncle, Danny and Bill Harmon, respectively.  The group based their name on Pieces of Dreams, a cover tune by Stanley Turrentine that the group performed.
After quickly becoming popular around Philadelphia, the trio landed a spot as the house band for a local television show called City Lights.  Their experience widened as they played backup on the broadcasts to a wide variety of artists, and that's where Washington first heard them.  One day while the teenagers were playing at the Bijou (where Grover had recorded his Live at the Bijou album), he sat in with them to play "Mr. Magic."  Soon Washington announced that he was starting a production company and that Pieces of a Dream would be his first act.  Lloyd was only a senior in high school when his first record came out.
James Ingram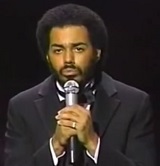 His music, always contemporary. The rich soulful voice of the late James Ingram will always be remembered for the R&B and Pop charting hits he made during the 1980's and 1990's.
James Ingram was a singer, songwriter, record producer, and instrumentalist. He was a two-time Grammy Award-winner and a two-time Academy Award nominee for Best Original Song. After beginning his career in 1973, Ingram charted eight Top 40 hits on the U.S. Billboard Hot 100 chart from the early 1980s until the early 1990s, as well as thirteen top 40 hits on the Hot R&B/Hip-Hop Songs chart. In addition, he charted 20 hits on the Adult Contemporary chart (including two number-ones). He had two number-one singles on the Hot 100; the first, a duet with fellow R&B artist Patti Austin, 1982's "Baby, Come to Me" topped the U.S. pop chart in 1983; "I Don't Have the Heart", which became his second number one in 1990, was his only number one as a solo artist.
Paul Brown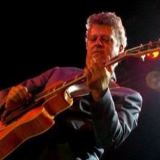 Two decades into a multi-faceted career marked by dynamic explorations of the possibilities of contemporary jazz and R&B, two-time Grammy Award winner Paul Brown keeps his grooving momentum going with an amped-up visit to The Funky Joint—his sixth solo album and Woodward Avenue Records debut.  The guitarist and composer's eagerly anticipated new collection features performances by many of the artists that he has produced or played with over the years, including Boney James, Bob James, Euge Groove, Marc Antoine, Bob Baldwin and Darren Rahn; several tracks also feature Marco Basci, who plays keyboards with Brown when he performs live.
Phyllis Hyman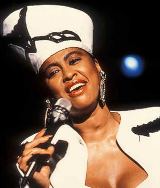 The late singer, song-writer and actress Phyllis Hyman was a songstress with a voice that was deep and seductive, and she sang with a passion that stirred your emotions with every sweet tone of her voice. She sang Soul, Jazz, R&B, Adult Contemporary and Disco music, and was best known for the hits songs, "You Know How to Love Me", "Living All Alone", "Don't Wanna Change the World" and "Betcha By Golly Wow".  She also performed on Broadway in a musical based on the music of Duke Ellington's, Sophisticated Ladies.
Joe Sample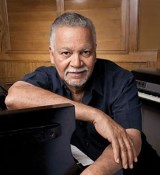 For more than four decades, the late pianist and composer Joe Sample had been an integral, innovative and bestselling part of jazz history.  With Soul Shadows, the first all solo piano recording of Sample's illustrious career, he pays homage to the great American songwriters of the 20th century whose masterful works inspired his own development as one of the most diverse and popular jazz performers of the last half century.
A founding member of the influential jazz funk combo The Crusaders (originally the Jazz Crusaders) and a pioneer of contemporary jazz piano, Sample reaches back to the primary sources of jazz and soul music to create his personal interpretations of classics by such esteemed composers as Scott Joplin, Jelly Roll Morton, the Gershwins, Al Jolson, Duke Ellington, Fats Waller and others.  While he was exploring these rich expressions of Americana, Sample acknowledges his own key role in carrying on these powerful legacies by including distinct re-workings of two of his own classics, "Soul Shadows" (which originally appeared on The Crusaders' Midnight Triangle in 1976) and "Spellbound."
Regina Belle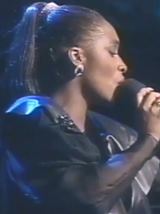 Singer Regina Belle has dazzled critics and fans alike since her debut album, All By Myself, was released in 1987.  Acclaimed as one of the most exciting new singers to emerge on the rhythm and blues scene, the New Jersey songstress boasts a style that recalls some of the most successful black pop female singers in the industry, yet is nonetheless distinctive.  Jim Miller in Newsweek heralded Belle's entry onto the music scene in 1987: "Move over, Anita Baker–and make way for Regina Belle, who may be the most electrifying new soul singer since Baker herself…. Imagine a singer who simultaneously recalls Aretha Franklin, Sade and Anita Baker, and you'll get a fair idea of Belle's singular style."  Belle's subsequent albums solidified her place on the American music scene, with reviewers comparing her favorably to jazz great Billie Holiday.
Rick Braun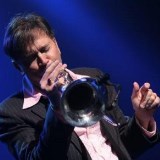 Braun's first big break came when he composed "Here With Me," a Top 20 hit for REO Speedwagon.  He soon became a highly regarded pop sideman, touring and recording with the likes of Rod Stewart, War, Sade, Tina Turner, Natalie Cole, and Tom Petty. The recipient of numerous National Contemporary Jazz Awards, he shared a Best Collaboration award with Boney James for their hit Shake It Up.  He also teamed up with Richard Elliot in RnR and their duet project hit #1 on the Billboard Contemporary Jazz Chart.  A much-in-demand producer, he has delivered #1 radio hits with artists including David Benoit, Marc Antoine and Jeff Golub.
Will Downing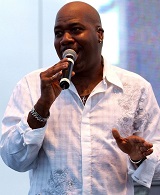 Rising from anonymity as a journeyman session singer in the 1970s to become a popular solo crooner in the 1990s, Will Downing has been a popular fixture on the mellow jazz music scene since releasing his debut album in 1988.  Serving as "a reliable source for potent R&B music that nourishes the mind," according to Billboard magazine, he successfully bridged the gap between contemporary jazz and rhythm and blues with hits such as "In My Dreams" and "A Love Supreme."  Downing has been especially popular in the United Kingdom where, for over a decade, he has been a big draw in major concert venues and his albums have frequently gone gold or platinum.
Al Jarreau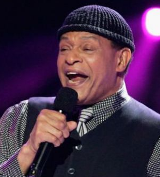 The singer with the unmistakable voice, who took his musical artistry to a level far beyond the genres of pop, jazz, Latin and soul.
This singer Songwriter and seven-time Grammy Awards winner is the quintessential Pop, R&B, Contemporary and Vocal jazz artist of our time.  He kept a high level of performance throughout his career, and is the first vocalist in music history to have received Grammy Awards in (Jazz, Pop and R&B) three separate genres.
Al Jarreau's unique vocal style is one of the world's most precious treasures.  His innovative musical expressions have made him one of the most exciting and critically-acclaimed performers of our time with seven Grammy® Awards, scores of international music awards and popular accolades worldwide.  It's not surprising that he has perfected his technique to such an art.  After all, he has been singing since the age of four, harmonizing with his brothers and performing solo at a variety of local events in his hometown of Milwaukee, Wisconsin.  Music, however, was not always the major force in his life.  He excelled in sports and was an above-average student throughout high school and college.
Keiko Matsui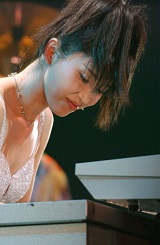 Keiko Matsui is an icon of contemporary jazz. With nearly 1.2 million units sold in the U.S. alone and packed concert halls, she is one of the most recognized artists in the genre. Her elegant piano melodies and gentle jazz grooves have enormous appeal and never disappoint her loyal fan base which she has cultivated with over a dozen albums and stunning live shows.  WALLS OF AKENDORA, a recording of all new material, showcases her signature sophisticated jazz style on ten tunes that range from the classically-inspired to bold and brassy. "Akendora," she explains, "is a fictional place of my own device! It is a place that I go to to find peace and to spend contemplative moments." The 'walls' of the title do not refer to any barriers around this haven, but rather milestones. "It's like marking your child's height on the wall. It's about seeing where you have been and where you can go," she explains.
David Sanborn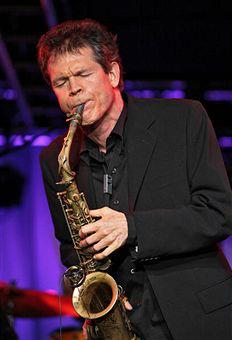 David Sanborn is an alto saxophonist. Though Sanborn has worked in many genres, his solo recordings typically blend jazz with instrumental pop and R&B. He released his first solo album "Taking Off" in 1975, but has been playing the saxophone since before he was in high school. He is one of the most commercially successful American saxophonists to earn prominence since the 1980s, Sanborn is described by critic Scott Yannow as "the most influential saxophonist on pop, R&B, and crossover players of the past 20 years." He is often identified with radio-friendly smooth jazz, but he has expressed a disinclination for the genre and his association with it.
Mike Phillips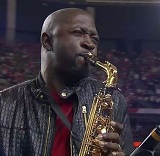 The emergence of saxophonist Mike Phillips marks the beginning of a new, exciting chapter in the jazz music scene. A rare combination of youthful exuberance and seasoned craftsmanship, Mike is poised to take his position among the leaders in his field.
In the summer of 1993, Mike made his presence felt on the music scene with his now legendary debut performance at the well-known New York City jazz & R&B spot, Wilson's. Invited there by a friend who was playing keyboards with the house band, Mike literally walked on stage and, much to the surprise of the band leader, began to blow before anyone asked him to sit in. The looks of bewilderment quickly turned to smiles and the rest, as they say, is history.