Latin Jazz – Radio

ThejazzVnU.com offers music lovers around the world and from all walks of life a variety of rhythm and musical styles that form the rich tradition of Latin Jazz. You will hear a wide variety of music from past legends and pioneers of the genre, as well as today's contemporary musicians who continue to define the Latin genre.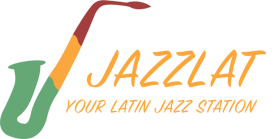 Our Latin jazz format includes (Afro-Cuban jazz, Salsa, World jazz, Samba, Bossa Nova, Mambo, Merengue and Cha-Cha-Cha) music performed by artists such as Chucho Valdez, Eddie Palmieri, Israel "Cachao" Lopez, Tito Puente, Machito, Poncho Sanchez and Paquito D'Rivera, as well as David Sanchez, Danilo Perez, Ray Vega, Raulin Rosendo and many more.
Poncho Sanchez - Watermelon Man
     Sunday Latin Grooves
         Every Sunday, 8:00 AM to 11:00 AM/EST/US 

Join us Every Sunday on a three-hour musical journey, spinning the best Latin Grooves (Afro-Cuban Jazz, Latin Pop, Salsa, Samba, Bossa Nova, Mambo, Merengue and Cha-Cha-Cha)
A mixture of Latin music from around the world, that covers the classics, as well as current releases featuring legends such as Poncho Sanchez, Tito Puente, Arturo Sandoval, Ray Barretto, Eliane Elias, Paquito D'Revera, Antonio Carlos Jobim and Eddie Palmieri, along with new and upcoming artists such as Rebeca Mauleon, Kat Parra, Leslie Paula and more.
Jazk Costanzo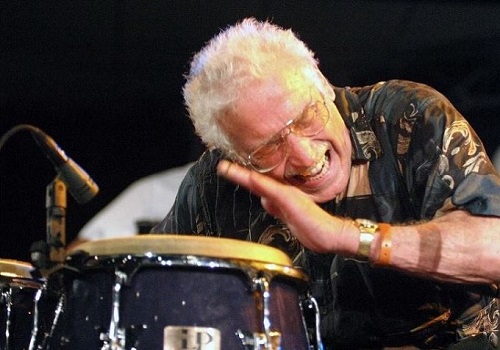 The Versatile Jack Costanzo was a percussionist/drummer who played jazz, Latin music and Afro-Cuban jazz. He was a composer and conductor, but is best known for having been a bongo player, and was nicknamed "Mr. Bongo".
Costanzo visited Havana, Cuba, three times in the 1940s and learned to play Afro-Cuban rhythms on the bongos and congas. He also played an important part in influencing the use of "Bongo" (Bongosero) drums as a percussion instrument in jazz music. In 1947 Costanzo joined the Stan Kenton jazz band/orchestra, becoming the first bongo drummer to join a jazz band, and because of his superb musicianship, Kenton had "Bongo Riff" written into the music to feature Costanzo.
Ana Gabriel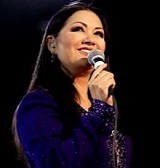 María Guadalupe Araujo better known as Ana Gabriel, is a Mexican singer and songwriter from Comanito, Sinaloa, Mexico. She first sang on the stage at age six, singing "Regalo A Dios" by José Alfredo Jiménez. She moved to Tijuana, Baja California and studied accounting. At age 21, in 1977, she recorded her first song, titled "Compréndeme". During her long career, she has hits in three different genres of music: Latin pop, Latin rock, and Mariachi. As of 2013, Gabriel had released twenty studio albums, three live albums, and fifteen compilation albums. Three Gabriel albums reached number one on the Billboard Latin Pop Albums, and seven singles reached number one on the Billboard Hot Latin Songs chart, including "Ay Amor", "Es Demasiado Tarde", and "Quién Como Tú". Her work earned her numerous awards and accolades, including a Grammy Award nomination, four Latin Grammy Award nominations, thirteen Lo Nuestro Awards, as well as awards from the American Society of Composers, Authors and Publishers; in 2006, she received the Excellence Award at the Lo Nuestro.
Paulina Rubio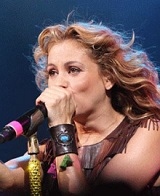 Paulina Susana Rubio Dosamantes (Spanish pronunciation: [pawˈlina ˈruβjo]; generally known professionally as Paulina Rubio, is a Mexican singer, actress, television music competition judge, hostess, model, and businesswoman. Born in Mexico City, Mexico, she achieved recognition as an original member of the pop group Timbiriche from 1982 through 1991, where she stood out as one of the main members. She appeared in 3 Mexican soap operas and 1 film in her first years of professional artistic career. Referred to as the "Queen of Latin Pop", Rubio is regarded as a pop icon and is credited with influencing the revival of Latin pop during the 2000s. She is also considered to be one of the most influential Latin celebrities in the world. Rubio has sold between 15 million and 20 million records worldwide, and is one of the best-selling Latin music artists.
Hector Lavoe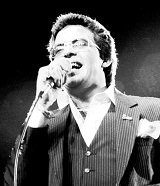 Héctor Lavoe, (born Héctor Juan Pérez Martínez) was a Puerto Rican salsa singer. Lavoe is considered to be possibly the best and most important singer and interpreter in the history of salsa music, because he helped to establish the popularity of this musical genre in the decades of 1960s, 1970s and 1980s. His personality, style and the qualities of his voice led him to a successful artistic career in the whole field of Latin music and salsa during the 1970s and 1980s. The clearness and brightness of his voice, coupled with impeccable diction and the ability to sing long and fast phrases with total naturalness, made him one of the favorite singers of the Latin public.
Tito Puente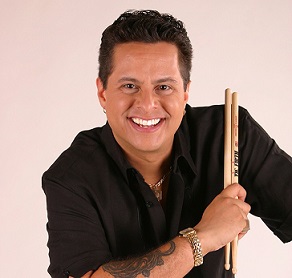 Tito Puente was a musician, songwriter and record producer. He is often credited as "The Musical Pope", "El Rey de los Timbales" (The King of the Timbalis) and "The King of Latin Music". He is best known for dance-oriented mambo and Latin jazz compositions that endured over a 50-year career. He and his music appeared in many films such as "The King Mambo" and "Fernando Trueba's Calle 54". He guest-starred on several television shows, including Sesame Street and The Simpsons two-part episode " Who Shot Mr. Burns". Tito's most famous song is "Oye Como Va".
During the 1950s, Puente was at the height of his popularity, and helped to bring Afro-Cuban and Caribbean sounds like mambo, son, and cha-cha-chá, to mainstream audiences. Puente was so successful playing popular Afro-Cuban rhythms that many people mistakenly identify him as Cuban. "Dance Mania", possibly Puente's most well-known album, was released in 1958.
Eddie Palmieri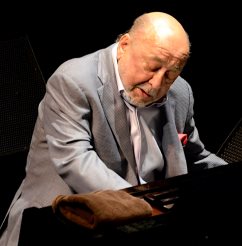 Known as one of the finest pianists of the past 60 years, Eddie Palmieri is a bandleader, arranger and composer of salsa and Latin jazz. His playing skillfully fuses the rhythm of his Puerto Rican heritage with the complexity of his jazz influences: Thelonious Monk, Herbie Hancock, McCoy Tyner as well as his older brother, Charlie Palmieri.
Palmieri's professional career as a pianist took off with various bands in the early 1950s including Eddie Forrester, Johnny Segui's, and the popular Tito Rodriguez Orchestra. In 1961, Palmieri formed his own band, La Perfecta, which featured an unconventional front line of trombones rather than the trumpets customary in Latin orchestras. This created an innovative sound that mixed American jazz into Afro-Caribbean rhythms, surprising critics and fans alike. Palmieri disbanded La Perfecta in 1968 to pursue different musical endeavors, though he would return to the band's music in the 2000s.
Poncho Sanchez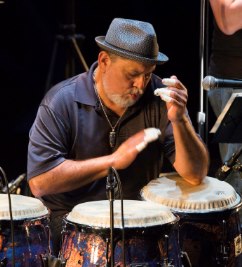 This Latin jazz percussionist musician, band leader, conga player and salsa singer was influenced at an early age by two very different styles of music, Afro-Cuban music and bebop jazz. He taught himself to play the flute, drums, and timbales before deciding to pursue conga-playing.
For more than three decades as both a leader and a sideman, conguero Poncho Sanchez has stirred up a fiery stew of straight-ahead jazz, gritty soul music, and infectious melodies and rhythms from a variety of Latin American and South American sources. His influences are numerous, but among the more prominent figures that inform his music are two of the primary architects of Latin jazz – conga drummer and composer Chano Pozo and trumpeter Dizzy Gillespie. Sanchez pays tribute to these two titans on his new album, Chano y Dizzy!, his 25th recording as a bandleader on Concord Picante.
Eliane Elias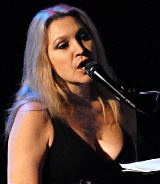 The music of this native Brazilian accomplished jazz pianist and vocalist, is an eclectic blend of Brazilian and main stream classical jazz. Her first album release was a collaboration with Randy Brecker entitled Amanda in 1984. Shortly thereafter her solo career began, spanning over twenty albums to date.  In her work Elias has documented dozens of her own compositions, her outstanding piano playing and arranging, and beautiful vocal interpretations.  All of her recordings have garnered a great deal of praise from the critics, and all have topped the Billboard and jazz radio charts.
Israel López Valdés - Cachao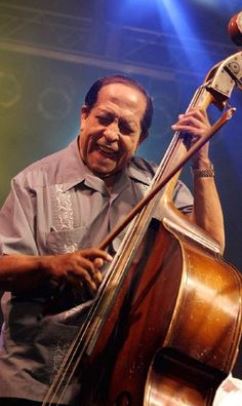 Israel López Valdés better known as Cachao (/kəˈtʃaʊ/ kə-CHOW), was a Cuban double bassist and composer. Cachao is widely known as the co-creator of the mambo and a master of the descarga (improvised jam sessions. Throughout his career he also performed and recorded in a variety of music styles ranging from classical music to salsa. An exile in the United States since the 1960s, he only achieved international fame following a career revival in the 1990s.
Born into a family of musicians in Havana, Cachao and his older brother Orestes were the driving force behind one of Cuba's most prolific charangas, Arcaño y sus Maravillas. As members of the Maravillas, Cachao and Orestes pioneered a new form of ballroom music derived from the danzón, the danzón-mambo, which subsequently developed into an international genre, mambo. In the 1950s, Cachao became famous for popularizing improvised jam sessions known as descargas. He emigrated to Spain in 1961, and moved to the United States in 1963, starting a career as a session and live musician for a variety of bands in New York during the rise of boogaloo, and later, salsa.
Chucho Valdes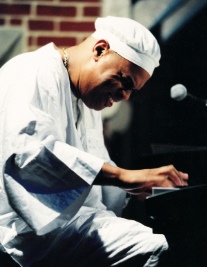 The recipient of six GRAMMY® and three Latin GRAMMY® Awards, the Cuban pianist, composer and arranger Chucho Valdés is the most influential figure in modern Afro-Cuban jazz. A protean performer, as comfortable offering solo performances as leading small and large ensembles, his most recent project, Jazz Batá 2, is an exceptional work in which he revisits an idea he first explored in 1972: a piano jazz trio featuring batá drums in place of the conventional trap set. The batá are the sacred, hourglass shaped drums used in the ritual music of the Yoruba religion, better known as Santeria. Released on November 16, 2018, Jazz Batá 2 marks Chucho's debut on Mack Avenue Records.
On November 13, Chucho received a Lifetime Achievement Award from the Latin Academy of Recording Arts & Sciences™ in a ceremony held during Latin GRAMMY week in Las Vegas. He was also inducted in the Latin Songwriters Hall of Fame, and received a DC Jazz Festival Lifetime Achievement Award, his name joining an illustrious list that includes Kenny Barron, James Moody, Ellis Marsalis, George Wein, and Dave Brubeck. Also, Chucho enjoyed another type of honor, personally satisfying as pianist and performer, as he debuted in the historic Tchaikovsky Concert Hall in Moscow, last March.
Gato Barbieri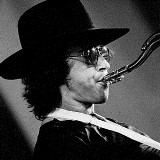 Gato Barbieri's success lies in his enthralling music, which consists of a perfect blend of instrumental impetuousness, derived from Coltrane lessons and inflamed free jazz, together with his own natural sensibility for melody and charming Latin rhythms. This Argentine saxophonist has been one of the forerunners of what these days is commonly referred to as World Music.  His urgency of expression creates music full of passion, with the power to reach everyone. Hear just a few notes, and one instantly recognizes that it is the "Cat" playing his tenor.  His legend continues on his most recent and 50th album, called New York Meeting (Melopea Discos, 2009), on which he collaborated with renown bassist David Fink and two fellow Argentine Musicians, pianist and composer CarlosFranzetti and drummer Nestor Astarita.
Arturo Sandoval
Sandoval is also a renowned classical musician, performing regularly with the leading symphony orchestras from around the world. Arturo has composed his own "Concerto for Trumpet & Orchestra", which can be heard on "Arturo Sandoval: "The Classical Album." Arturo has performed with the foremost orchestras in the country as well as abroad and recorded John Williams' Trumpet Concerto with the London Symphony Orchestra. His classical artistry has earned him the respect and admiration from the most prestigious conductors, composers and symphony orchestras worldwide.
Arturo Sandoval's versatility can be heard on recordings with everyone from Dizzy Gillespie, Woody Herman, Woody Shaw, Michel Legrand, Josh Groban, Tony Bennett, Bill Conti, and Stan Getz to Johnny Mathis, Frank Sinatra, Paul Anka, Rod Stewart and Alicia Keys amongst many others. He has performed with John Williams with the Boston Pops, and in the Super bowl with Tony Bennett and Patti LaBelle.  Sandoval is the recipient of 10 Grammy Awards,; he has also received 6 Billboard Awards and an Emmy Award.
Rebeca Mauleon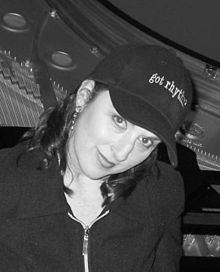 Rebeca Mauleón is an internationally acclaimed musician, bandleader, composer, Grammy-nominated producer and educator as well as author and reviewer.  As a pianist Mauleon follows a long-standing tradition of Afro-Cuban and Latin Jazz performers, and her expertise in Afro-Caribbean and Latin American music places her at the forefront of the musicological community, resulting in a multidimensional career spanning over three decades.
From her recording and performing work with an array of Grammy-winning legends including Tito Puente, Carlos Santana, Steve Winwood, Joe Henderson and Mickey Hart, to her diverse compositional projects (ranging from symphonic works and Afro-Cuban jazz to music for film, television and computer software companies), and her critically-acclaimed recordings, books and articles, Mauleonhas carved a distinct niche as one of the most multi-faceted artists on the world music scene.
Ray Barretto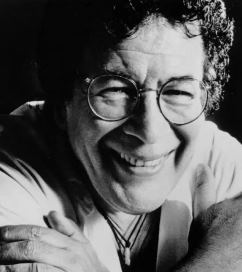 Ray Barretto was an American conga drummer and bandleader of Puerto Rican ancestry. Throughout his career as a percussionist, he played a wide variety of Latin music styles, as well as Latin jazz. His first hit, "El Watusi", was recorded by his Charanga Moderna in 1962, becoming the most successful pachanga song in the United States. In the late 1960s, Barretto became one of the leading exponents of boogaloo and what would later be known as salsa. Nonetheless, many of Barretto's recordings would remain rooted in more traditional genres such as son cubano.
A master of the descarga (improvised jam session), Barretto was a long-time member of the Fania All-Stars. His success continued into the 1970s with songs such as "Cocinando" and "Indestructible". His last album for Fania Records, Soy dichoso, was released in 1990. He then formed the New World Spirit jazz ensemble and continued to tour and record until his death in 2006.