Paul Brown, Smooth jazz Artist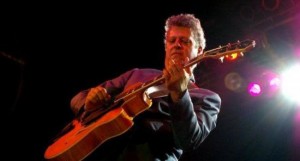 This week's Featured Artist has a career that spans over two decades, and over the years have worked on projects with artists such as Al Jarreau, Patti Austin, Euge Groove, Boney James, George Benson, Luther Vandross, Larry Carlton and many other top influential smooth jazz artists.  He is an extraordinary producer, composer/arranger and recording artist.  Meet two time Grammy Award winning producer and smooth jazz guitarist – Paul Brown
Born in Los Angeles, California, USA
Genre: Smooth/Contemporary Jazz
Two decades into a multi-faceted career marked by dynamic explorations of the possibilities of contemporary jazz and R&B, two-time Grammy Award winner Paul Brown keeps his grooving momentum going with an amped-up visit to The Funky Joint—his sixth solo album and Woodward Avenue Records debut.  The guitarist and composer's eagerly anticipated new collection features performances by many of the artists that he has produced or played with over the years, including Boney James, Bob James, Euge Groove, Marc Antoine, Bob Baldwin and Darren Rahn; several tracks also feature Marco Basci, who plays keyboards with Brown when he performs live.
As part of Brown's deal with the label, he is also serving as an A&R consultant.  Brown's dynamic, R&B driven vibe has been a trademark of smooth urban jazz since he produced saxophonist Boney James' hit debut Trust in 1992.  In addition to scoring more than 50 #1 charting airplay hits as the genre's top producer since that time, Brown has enjoyed extraordinary success as an artist in his own right since the release of his debut album Up Front in 2004.
The multi-talented performer had the unique experience in 2006 of scoring #1 Radio & Records chart hits as both an artist and producer.  "Winelight," the second single from his sophomore album The City, was ranked by Mediabase as the genre's most spun track of that year.  Radio & Records and Mediabasedeclared "The Rhythm Method," the first single from Brown's third release White Sand, the most played song of 2007.  The title track from saxophonist Jessy J's Brown-produced debut Tequila Moon earned the same distinction for 2008.  Foreign Exchange, a dual collection with acoustic guitarist Marc Antoine, was a Top Ten hit on the Billboard Contemporary Jazz Chart in 2009.  Brown followed this with Love You Found Me, a Top 20 album that featured more of the guitarist's soulful lead vocals than ever before.
He earned a nomination for "Best Vocalist" at the 2011 Canadian Smooth Jazz Awards, where he had the opportunity to sit in with one of his all-time guitar heroes, Larry Carlton.
This past year, Brown performed his first European shows, including appearances with Antoine at Pizza Express in London and a set at the 2011 Smooth Jazz Festival Augsberg (Germany), which featured guest appearances from Jessy J, Gerald Albright and keyboardist Jonathan Fritzen.  Stateside, Brown headlined numerous gigs with saxophonist Darren Rahn, a successful genre producer who has scored multiple hits for artists like Eric Darius, Dave Kozand the late Wayman Tisdale.  "The Producers" tour found Brown and Rahnplaying each other's songs as well as hits they produced for other artists.  The two will be performing more dates together in 2012.
"The reason I got into this business was to play the guitar and perform live," he says. "As much success as I've had as a producer, I've always seen that as part of my evolution as a professional to get to this point.  Making music is simple to me.  When something moves me emotionally, then I know it's good. That's why I've worked this past year in between bigger projects with so many unsigned acts. Everything I do, from the albums I produce for established artists to those I do for up and coming performers to my own projects, is creatively stimulating to me in a unique way.  I love doing them all."  Not surprisingly considering his typical whirlwind schedule, Brown cherishes his down time, which gives him the opportunity to pursue his passion for wine.  Trumpet great Jerry Hey introduced him to the fine art of wine collecting, and Brown has quickly become a great French wine connoisseur, favoring French Burgundy as he has built his collection.  He recently shot a pilot, tentatively titled "Pinot Envy," about the exciting combination of wine and music, for a lifestyle series he intends to pitch to various networks. The show would feature a behind the scenes look at artists and their passion for wine and winery owners and winemakers and their love of music; it will also feature concert footage from shows performed at wineries.  The Los Angeles born and raised Brown dedicates The Funky Joint to his parents, professional singers for legends like Mel Torme (as part of The Meltones), Frank Sinatra, Elvis and Barbra Streisand.
Biographical information courtesy of Paul Brown Jazz
http://paulbrownjazz.com/bio.php