Urbane Jazz – Radio
ThejazzVnU.com Urbane Jazz genre is a sophisticated style of jazz music that is hip, and born out of the collaborative efforts of jazz musicians and Hip-hop artists.
A good sampling of this new music style is reflected in the music of jazz artists such as Ronnie Laws "I Wish You Were" from the album "Dream A Little"; Michael Paulo's "That's The Way of The World [Vocal Version]" from the album "My Heart and Soul"; Hugh Masekela's "Naughty Naughty" and "Swing My Way" from the album "Johannesburg", and Ronny Jordan's "The Jackal" from the album "The Quiet Revolution".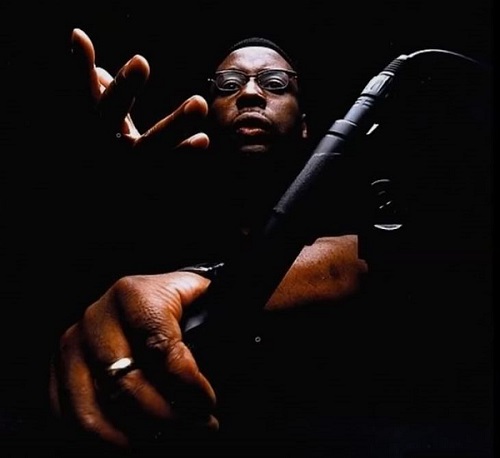 Ronny Jordan
While many of the late guitarist Ronny Jordan's influences played straight jazz, he developed his reputation by fusing jazz with other musical genres.  "I'm not a hard-nosed jazz purist," he told Joe Gore in Guitar Player.  His involvement in the British funk scene during the 1980's opened his eyes to the possibility of mixing jazz, rap, and pop in daring ways.  While some jazz purists resisted Jordan's progressive thinking, radio audiences embraced early efforts like "After Hours" and a new version of Miles Davis's "So What."  Besides fusing different styles of music, he also worked to create music that would appeal to both traditional jazz fans and people who liked to dance.  "I like jazz the common man can relate to," Jordan told Fred Shuster in the Los Angeles Daily News.  "It has to be music from the heart and soul, of the street.  It's time for a new breed."
Streetwize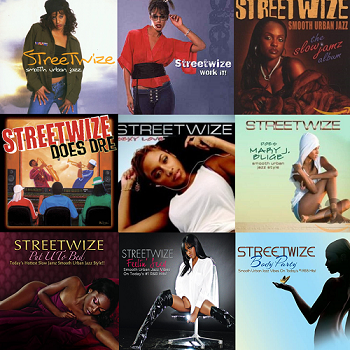 Streetwize is a dynamic Urbane jazz studio band led by Saxophonist Kim Waters, and feature some well-known artists such as vocalist Maysa and guitarist Ken Navarro. The music of Streetwize is contemporaneous, and is a mixture of various music styles/genres (Crossover Jazz, Smooth Jazz, Pop, R&B, Adult Contemporary, Rap and Hip-Hop) that produce a unique blend of urbane jazz music.  Streetwize first album "Smooth Urban Jazz" was released in 2002 and featured versions of Mystikal's "Shake It Fast", Aaliyah's "Rock the Boat", and D'Angelo's "Brown Sugar". Their second album "Work It" released in (2003) featured Kim Waters and company polishing the edges off tracks made popular by Missy Elliott, Erykah Badu, and Jennifer Lopez; and in 2004, they delivered the sultry "Slow Jamz", featuring covers of The Isley Brothers "Don't Say Goodnight" and "Between the Sheets."
Michael Paulo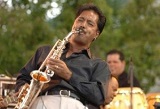 One of the most versatile and cosmopolitan saxophonists in pop, soul and contemporary jazz for nearly 20 years, Michael Paulo has added his distinctsaxpertise to a virtual who's who of artists, including Al Jarreau (Paulo's longest term touring association), James Ingram, No. 1 Smooth Jazz Trumpeter and guitarist Rick Braun and Peter White, Oleta Adams, Kenny Loggins, Patti Austin, Jeffrey Osborne, Jeff Lorber, David Benoit, Carl Anderson, Bobby Caldwell, Johnny Mathis and more.
Hugh Masekela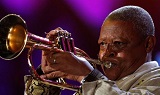 In the 1960's the late Hugh Masakela moved to Los Angeles in the heat of the 'Summer of Love', where he was befriended by hippie icons like David Crosby, Peter Fonda and Dennis Hopper.  In 1967 Hugh performed at the Monterey Pop Festival alongside Janis Joplin, Otis Redding, Ravi Shankar, The Who and Jimi Hendrix.
In 1968, his instrumental single "Grazin' in the Grass" went to Number One on the American pop charts and was a worldwide smash, elevating Hugh onto the international stage. His subsequent solo career spanned 5-decades, during which time he released over 40 albums, (featured on countless more) and worked with such diverse artists as Harry Belafonte, Dizzy Gillespie, The Byrds, Fela Kuti, Marvin Gaye, Herb Alpert, Paul Simon, Stevie Wonder and the late MiriamMakeba.
Grover Washington, Jr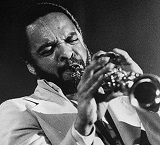 Grover's big break came at the expense of another artist. Alto sax man Hank Crawford was unable to make a recording date with Prestige Records, and Washington took his place, even though he was a backup. This led to his first album, "Inner City Blues". He was talented, and displayed heart and soul with soprano, alto, tenor, and baritone saxophones. Refreshing for his time, he made headway into the jazz mainstream. His fifth album, 1974's "Mister Magic" was a commercial success, and introduced guitarist Eric Gale in as a near-permanent member in Washington's arsenal.
The Crusaders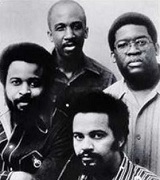 This super group, The Crusaders was an all-star jazz, funk, pop and soul super group/band that was formed way-back in the 1950s, and became very popular in the 1970s.  The group's original lineup/members featured trombonist Wayne Henderson,  pianist Joe Sample, drummer Stix Hooper and tenor saxophonist Wilton Felder.  Other high profile jazz musicians who have played/collaborated with the Crusaders over the years include Hubert Laws, Larry Carlton, Robert "Pops" Popwell and Barry Finnerty.  The Crusaders
B.B. King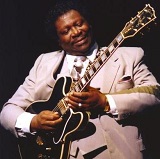 The late B.B. King was a singer-songwriter, guitarist, and record producer. King introduced a sophisticated style of soloing based on fluid string bending and shimmering vibrato that influenced many later blues electric guitar players.
King was inducted into the Rock and Roll Hall of Fame in 1987, and is one of the most influential blues musicians of all time, earning the nickname "The King of the Blues", and is considered one of the "Three Kings of the Blues Guitar" (along with Albert and Freddie King). B.B. King performed tirelessly throughout his musical career, appearing on average at more than 200 concerts per year into his 70s. In 1956 alone, he appeared at 342 shows.
Mike Phillips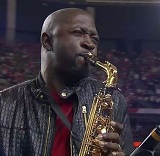 Mike's artistry exceeds category, as shown by his recording sessions with an assortment of diverse performers including the late rapper Notorious B.I.G., mega movie star and recording artist Will Smith, vocalist Mariah Carey, and the gospel ensemble Anointed. And his collaboration with Teddy Riley on the Rugrats the Movie soundtrack added yet another dimension to the phenomenal sound and career of Mike Phillips.
Driven to be the very best, Mike has resolved to follow in the path of his mentors, the legendary saxmen Dexter Gordon, John Coltrane and Charlie Parker, and take his genre to another level. This determination to develop his craft has helped him reconfigure the jazz landscape by infusing blues, gospel and hip-hop elements into a refreshingly unique style.