Phyllis Hyman, Vocal and Smooth jazz Artist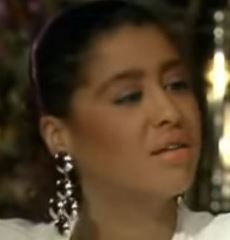 The late singer, song-writer and actress Phyllis Hyman was a songstress with a deep-sultry captivating voice, and sang with a passion that stirred emotions pleasing to the soul.  She was a versatile vocalist who sang Soul, Jazz, R&B, Adult Contemporary and Disco music, and was best known for the hits songs, "You Know How to Love Me", "Living All Alone", "Don't Wanna Change the World" and "Betcha By Golly Wow". 
She also performed on Broadway in a musical based on the music of Duke Ellington's, Sophisticated Ladies
Born in Pittsburgh, Pennsylvania, USA
Genre: Soul, Vocal Jazz, R&B, Adult Contemporary, Disco
In 1977 Buddah Records released her self-titled debut LP which featured the hits Loving You/Losing You and I Don't Wanna Lose You.   A year later Hyman was signed to Arista Records.  Her premiere album for the label was Somewhere In My Lifetime, released on 1978.  The title track (produced by then newcomer Barry Manilow, a longtime admirer of Hyman's) became Phyllis' first radio hit.  A cover version of Exile's Kiss you All Over was remixed for club play as part of Arista's promotion, showcasing her versatility.
The following year You Know How To Love Me hit the record stores, and the title track became one of Hyman's biggest dance anthems.  She would include it in her repertoire until the time of her passing.
In 1981 Phyllis starred in the hit Broadway tribute to Duke Ellington, Sophisticated Ladies and continued in the role for two and a half years, garnering a Tony Award nomination and a Theatre World Award for Best newcomer.  The original cast recording was released by RCA and still remains a top seller on CD.
While performing in Ladies, Phyllis cut her next album, Can't We Fall In Love Again (1981) featuring the title track, a duet with Michael Henderson.  Phyllis was at the peak of her career at this period, and was widely recognized as a New York celebrity.  She was everywhere.
Biographical information courtesy of Tripod; for more reading see link below. http://lowando.tripod.com/biog.html