Rick Braun, Smooth jazz Artist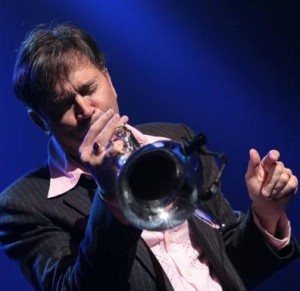 This week's Featured Artist is a multi-instrumentalist musician, and master of the trumpet and flugelhorn; he was influenced at a very young age by jazz Legends/musicians Louis Armstrong, Dizzy Gillespie and Chet Baker.  Meet smooth/contemporary jazz trumpeter – Rick Braun
Born in Allentown, Pennsylvania, USA
Genre: Smooth Jazz, Crossover Jazz, Contemporary Jazz, Jazz-Pop
Nearly twenty years into his solo career, Rick Braun's done just about everything, from backing the likes of Rod Stewart and Sade to stepping out into the spotlight as a vocalist and a master of the trumpet and flugelhorn.
The Allentown, Pennsylvania-born Braun began playing music in elementary school, ultimately winding up at the prestigious Eastman School of Music.  There he hooked up with like-minded musicians to form a jazz-fusion combo, Auracle.
Braun's first big break came when he composed "Here With Me," a Top 20 hit for REO Speedwagon.  He soon became a highly regarded pop sideman, touring and recording with the likes of Rod Stewart, War, Sade, Tina Turner, Natalie Cole, and Tom Petty.
The trumpeter became a NAC fixture with his debut, Intimate Secrets.  His records have ranked in the Top 10 of Billboard's Contemporary Jazz Chart with Kisses in the Rain reigning at #1 for 11 weeks and his singles have held the #1 position on the R&R NAC/Smooth Jazz album charts.
The recipient of numerous National Contemporary Jazz Awards, he shared a Best Collaboration award with Boney James for their hit Shake It Up.  He also teamed up with Richard Elliot in RnR and their duet project hit #1 on the Billboard Contemporary Jazz Chart.  A much-in-demand producer, he has delivered #1 radio hits with artists including David Benoit, Marc Antoine and Jeff Golub.
His most recent recordings continue to reflect his versatility with the instrumental album All It Takes and his vocal talents in Rick Braun Sings With Strings.  This past year saw Braun getting into the swing of the holiday season with his first-ever Christmas album, Swingin' In The Snow.
Biographical information courtesy of Rick Braun's website
http://www.rickbraun.com/bwb/bio.php