George Benson, Vocal, Instrumental, Classic and Smooth jazz Artist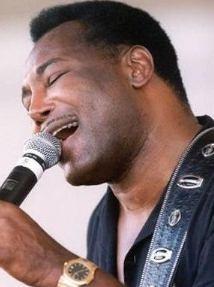 George Benson was born and raised in the Hill District in Pittsburgh, Pennsylvania. At the age of seven he first played the ukulele in a corner drug store, for which he was paid a few dollars. At the age of eight he played guitar in an unlicensed nightclub on Friday and Saturday nights.  At the age of 10, he recorded his first single record, "She Makes Me Mad", with RCA-Victor in New York, under the name "Little Georgie".
Born in Pittsburgh, Pennsylvania, USA
Genre: Jazz, Smooth Jazz, R&B, Pop, Soul, Funk
At the age of 21, Benson recorded his first album as leader, The New Boss Guitar, featuring McDuff. Benson's next recording was It's Uptown with the George Benson Quartet, including Lonnie Smith on organ and Ronnie Cuber on baritone saxophone. Benson followed it up with The George Benson Cookbook, also with Lonnie Smith and Ronnie Cuber on baritone and drummer Marion Booker. Miles Davis employed Benson in the mid-1960s, featuring his guitar on "Paraphernalia" on his 1968 Columbia release, Miles in the Sky before going to Verve Records.
He then signed with Creed Taylor's jazz label CTI Records, where he recorded several albums, with jazz heavyweights guesting, to some success, mainly in the jazz field. His 1974 release, Bad Benson, climbed to the top spot in the Billboard jazz chart.
By the mid- to late-1970s, as he recorded for Warner Bros. Records, a whole new audience began to discover Benson. With the 1976 release Breezin', Benson sang a lead vocal on the track "This Masquerade", which became a huge pop hit and won a Grammy Award for Record of the Year.
In 1976, George Benson appeared as a guitarist and backup vocalist on Stevie Wonder's song "Another Star" from Wonder's album Songs in the Key of Life. He also recorded the original version of "The Greatest Love of All" for the 1977 Muhammad Ali bio-pic, The Greatest, which was later covered by Whitney Houston as "Greatest Love of All". During this time Benson recorded with the German conductor Claus Ogerman. The live take of "On Broadway", recorded a few months later from the 1978 release Weekend in L.A., also won a Grammy. He has worked with Freddie Hubbard on a number of his albums throughout the 1960s, 1970s and 1980s.
Biographical information courtesy of George Benson; for more reading see link below.
http://www.georgebenson.com/#about