Vocal Jazz – Radio
ThejazzVnU.com Vocal Jazz genre covers ballads and love songs in a variety of musical styles (bebop, swing, big band, world jazz, contemporary jazz and popular music, as well as the Great American Songbook) featuring the unique and unmistakable voices of world-renowned vocalists, past and present.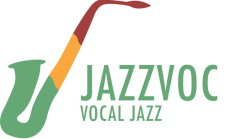 Listeners of this most popular music genre will enjoy the best romantic jazz from artists such as Joe Williams, Billie Holiday, Dinah Washington, Billy Eckstine, Ella Fitzgerald, Dee Dee Bridgewater, Diana Krall, Kevin Mahogany, Jon Hendricks, Eliane Elias, Victor Fields, Cecile McLarin Salvant, Charles Brown, George Benson..... and many more.
Chris Botti with Jill Scott performed "Good Morning Heartache" live at the Wilshire Theatre in December, 2005.
"Good Morning Heartache" is a song written by Irene Higginbotham, Ervin Drake and Dan Fisher. The song was recorded by jazz singer Billie Holiday in January 1946.  In 1972, the song was revived by Diana Ross in her portrayal of Billie Holiday in the biopic "Lady Sings The Blues."
Etta Jones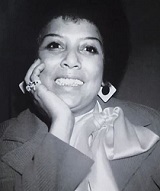 Etta Jones was a soulful jazz vocalist and singer-songwriter best known for her subtle bluesy style of singing, and her recordings "Don't Go to Strangers", "Save Your Love for Me", "Fine and Mellow," and "All The Way". While still in her teens Jones joined Buddy Johnson's band for a tour although she was not featured on record. Her first recordings—"Salty Papa Blues", "Evil Gal Blues", "Blow Top Blues", and "Long, Long Journey"—were produced by Leonard Feather in 1944, placing her in the company of clarinetist Barney Bigard and tenor saxophonist Georgie Auld.
Johnny Hartman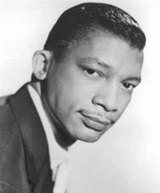 Johnny Hartman was a jazz vocalist specialized in ballads and earned critical acclaim, even though he was never widely known. He recorded a well-known collaboration with saxophonist John Coltrane in 1963 called "John Coltrane and Johnny Hartman". He was briefly a member of Dizzy Gillespie's group, and recorded with Erroll Garner. Most of Hartman's career was spent recording solo albums.
His reputation with a new generation of music lovers grew considerably in 1995, when the soundtrack to Clint Eastwood's "Bridges of Madison County" (1995) featured ("Easy Living", "I See Your Face Before Me", It Was Almost Like A Song", and " For All We Know ") four songs from Hartman's then out-of-print "Once in Every Life" album.
George Benson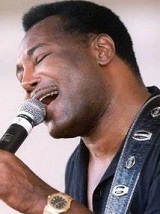 George Benson is a ten-time Grammy Award winning artist, who is considered by many to be one of the greatest jazz guitarists. This very versatile singer-songwriter/musician can alternate his musical style between jazz, pop, bop, R&B and scat singing. In 1976, George Benson appeared as a guitarist and backup vocalist on Stevie Wonder's song "Another Star" from Wonder's album Songs in the Key of Life. He also recorded the original version of "The Greatest Love of All" for the 1977 Muhammad Ali bio-pic, The Greatest, which was later covered by Whitney Houston as "Greatest Love of All".
Harry Connick, Jr.
Harry Connick Jr. is a singer, composer, actor, and television host. He has sold over 28 million albums worldwide. Connick is ranked among the top 60 best-selling male artists in the United States by the Recording Industry Association of America, with 16 million in certified sales. He has had seven top 20 US albums, and ten number-one US jazz albums, earning more number-one albums than any other artist in US jazz chart history. Connick's best-selling album in the United States is his Christmas album When My Heart Finds Christmas (1993). His highest-charting album is his release Only You (2004), which reached No. 5 in the US and No. 6 in Britain. He has won three Grammy Awards and two Emmy Awards. He played Debra Messing's character Grace Adler's husband, Leo Markus, on the NBC sitcom Will & Grace from 2002 to 2006.
Kate Ceberano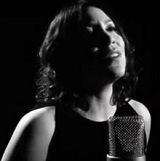 Kate Ceberano (/səˈbrɑːnoʊ/ or /sɛbəˈrɑːnoʊ/, is an Australian singer who performs in the soul, jazz, and pop genres, as well as in film and musicals.
Kate Ceberano first came to prominence in the mid-80's as a 15-year-old sensation fronting pop funk band, I'm Talking.  Five consecutive hit singles and a Platinum debut album, "Bear Witness", led to a swag of awards for both the band and Kate.  After launching her solo career, she took out Best Female Artist at the '88 and '89 ARIA awards with her triple Platinum album "Brave", nominated as ARIA Album of the Year.  In 1992, Kate hit the stage to perform the role of Mary in "Jesus Christ Superstar". The show's star-studded cast toured nationally, performed over 80 arena shows and the album was the biggest hit of the year earning four times platinum status.
Sammy Davis, Jr.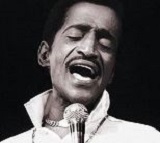 Sammy Davis, Jr. learned to dance from his father and his "uncle" Will Mastin. Davis joined the act as a child and they became the Will Mastin Trio. On March 23, 1951, the Will Mastin Trio appeared at Ciro's as the opening act for headliner Janis Paige. They were to perform for only 20 minutes but the reaction from the celebrity-filled crowd was so enthusiastic, especially when Davis launched into his impressions, that they performed for nearly an hour, and Paige insisted the order of the show be flipped. Davis began to achieve success on his own and was singled out for praise by critics, releasing several albums.
Al Jarreau
The singer with the unmistakable voice, who took his musical artistry to a level far beyond the genres of pop, jazz, Latin and soul.
This singer Songwriter and seven-time Grammy Awards winner is the quintessential Pop, R&B, Contemporary and Vocal jazz artist of our time.  He kept a high level of performance throughout his career, and is the first vocalist in music history to have received Grammy Awards in (Jazz, Pop and R&B) three separate genres.
Al Jarreau's unique vocal style is one of the world's most precious treasures.  His innovative musical expressions have made him one of the most exciting and critically-acclaimed performers of our time with seven Grammy® Awards, scores of international music awards and popular accolades worldwide.  It's not surprising that he has perfected his technique to such an art.  After all, he has been singing since the age of four, harmonizing with his brothers and performing solo at a variety of local events in his hometown of Milwaukee, Wisconsin.  Music, however, was not always the major force in his life.  He excelled in sports and was an above-average student throughout high school and college.
Sarah Vaughan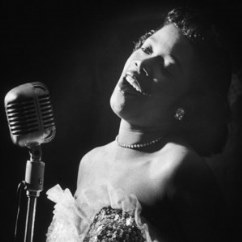 Jazz critic Leonard Feather called her "the most important singer to emerge from the bop era." Ella Fitzgerald called her the world's "greatest singing talent." During the course of a career that spanned nearly fifty years, she was the singer's singer, influencing everyone from Mel Torme to Anita Baker. She was among the musical elite identified by their first names. She was Sarah, Sassy — the incomparable Sarah Vaughan.
When she was eighteen, friends dared her to enter the famed Wednesday Night Amateur Contest at Harlem's Apollo Theater.  She gave a sizzling rendition of "Body and Soul," and won first prize.  In the audience that night was the singer Billy Eckstine.  Six months later, she had joined Eckstine in Earl Hines's big band along with jazz legends Dizzy Gillespie and Charlie Parker.
Joe Williams,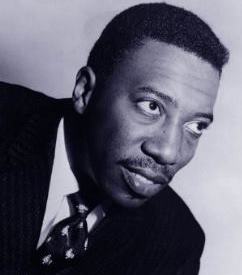 Jazz singer Joe Williams was a balladeer well known for his baritone voice, singing style and crossover with jazz and blues. Born in Cordele, Georgia, Williams moved to Chicago, Illinois, with his mother at the tender age of three, and as a youth he sang with a gospel group.
In 1937 he joined The Jimmie Noone's Band; he also worked with other big bands such as Coleman Hawkins, Lionel Hampton, Andy Kirk and Red Saunders.  Williams's breakthrough in the music industry came in 1954, when he joined the Count Basie Orchestra.  His association with Count Basie made the balladeer famous with hit recordings such as "Every Day I Have the Blues", "Alright, Okay, You Win, " and "Going to Chicago." Joe Williams staying with Basie until 1961.
Ella Fitzgerald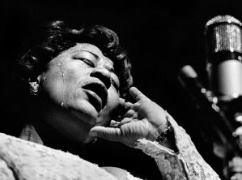 Dubbed "The First Lady of Song," Ella Fitzgerald was the most popular female jazz singer in the United States for more than half a century. In her lifetime, she won 13 Grammy awards and sold over 40 million albums.
Her voice was flexible, wide-ranging, accurate and ageless. She could sing sultry ballads, sweet jazz and imitate every instrument in an orchestra. She worked with all the jazz greats, from Duke Ellington, Count Basie and Nat King Cole, to Frank Sinatra, Dizzy Gillespie and Benny Goodman. (Or rather, some might say all the jazz greats had the pleasure of working with Ella.)
She performed at top venues all over the world, and packed them to the hilt. Her audiences were as diverse as her vocal range. They were rich and poor, made up of all races, all religions and all nationalities. In fact, many of them had just one binding factor in common - they all loved her. Biographical information courtesy of Ella; for more reading, check out link: http://www.ellafitzgerald.com/about/biography
Dinah Washington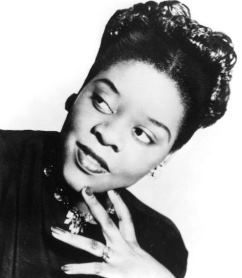 Dinah Washington was one of the most beloved and controversial singers of the mid-20th century; beloved to her fans, devotees, and fellow singers, but controversial to critics who still accuse her of selling out her art to commerce and bad taste. Her principal sin, apparently, was to cultivate a distinctive vocal style that was at home in all kinds of music genres, be it R&B, blues, jazz or pop, and she probably would have made a fine gospel or country singer had she the time. Her voice was gritty, salty and high-pitched, marked by absolute clarity of diction and clipped bluesy phrasing...
She was one of the most popular black female recording artists of the 1950s". She was primarily a jazz vocalist, but performed and recorded in a wide variety of styles (genres) including blues, R&B, traditional jazz and pop. She gave herself the title of "Queen of the Blues", she was a 1986 inductee of the Alabama Jazz Hall of Fame, and was inducted into the Rock and Roll Hall of Fame in 1993.
Frank Sinatra

Frank Sinatra was  one of the most popular, and influential musical artists of the 20th century. His live performances are considered legendary, and in a career that spanned almost seven decades, he was one of the world's most popular entertainers.
Sinatra released several critically lauded albums, including In the Wee Small Hours (1955), Songs for Swingin' Lovers! (1956), Come Fly with Me (1958), Only the Lonely (1958) and Nice 'n' Easy (1960).  He left Capitol in 1960 to start his own record label, Reprise Records, and released a string of successful albums.  In 1965, he recorded the retrospective September of My Years and starred in the Emmy-winning television special Frank Sinatra: A Man and His Music.  After releasing Sinatra at the Sands, recorded at the Sands Hotel and Casino in Vegas with frequent collaborator Count Basie in early 1966, the following year he recorded one of his most famous collaborations with Tom Jobim, the album Francis Albert Sinatra & Antonio Carlos Jobim.  It was followed by 1968's Francis A. & Edward K. with Duke Ellington.
Billie Holiday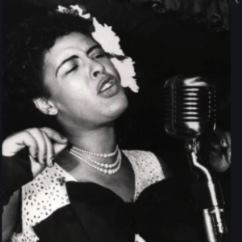 Billie Holiday was a jazz singer with a career spanning nearly thirty years. She was nicknamed "Lady Day" by her friend and music partner Lester Young; she had a seminal influence on jazz music and pop singing. Her vocal style, strongly inspired by jazz instrumentalists, pioneered a new way of manipulating phrasing and tempo. She was known for her vocal delivery and improvisational skills.
She was a successful concert performer throughout the 1950s with two further sold-out shows at Carnegie Hall. Due to personal struggles and an altered voice, her final recordings were met with mixed reaction, but were mild commercial successes. Her final album, Lady in Satin, was released in 1958. Holiday died of cirrhosis on July 17, 1959.
Eliane Elias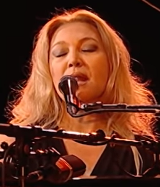 Pianist/singer/songwriter, Eliane Elias is known for her distinctive and immediately recognizable musical style which blends her Brazilian roots and her sensuous, alluring voice with her impressive instrumental jazz, classical and compositional skills.
In 2002, Elias signed to the RCA Music Group/Bluebird label and released Kissed by Nature, an album consisting of mostly original compositions.  Dreamer, her second recording for the label (released in 2004), was a fresh mix of tunes from the American Songbook, Brazilian Bossa Novas, and two new originals, all sung in English and Portuguese and supported by a full orchestra. Dreamer received the Gold Disc Award and was voted Best Vocal Album in Japan in 2004.  It reached No. 3 on the pop charts in France and No. 4 on the Billboard charts in the U.S. Elias' Around The City, released on RCA Victor in August 2006, merges bits of Bossa Nova, with shades of pop, jazz, Latin and even rock & roll.  Around The City features Elias' vocals and songwriting in collaborations with producers Andres Levin and Lester Mendez, as well as fresh takes on pop classics such as Tito Puente's "Oye Como Va" and Bob Marley's "Jammin".
Johnny Adams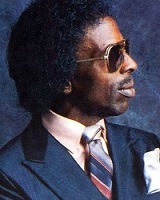 Johnny Adams was a blues, jazz and gospel singer, known as "The Tan Canary" for the multi-octave range of his singing voice, his swooping vocal mannerisms and falsetto. His biggest hits were his versions of "Release Me" and "Reconsider Me" in the late 1960s. In 1983, Adams recorded nine critically acclaimed albums, beginning with "From the Hear" in 1984. These records encompassed a wide range of jazz, blues and R&B styles and highlighted Adams's voice. The albums included tributes to the songwriters Percy Mayfield and Doc Pomus. The jazz-influenced "Good Morning Heartache" included the work of composers like George Gershwin and Harold Arlen. Other albums in this series are "Room with a View of the Blues" (1988), "Walking on a Tightrope" (1989), and "The Real Me" (1991).
Julie London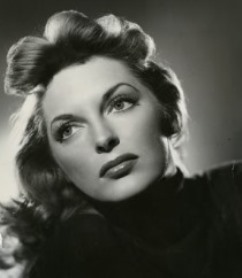 Julie London (born Nancy Gayle Peck; September 26, 1926 – October 18, 2000) was an American singer and actress, whose career spanned more than 40 years. Born in Santa Rosa, California to vaudevillian parents, London was discovered while working as an elevator operator in downtown Los Angeles, and began her career as an actress. London's 35-year acting career began in film in 1944, and included roles as the female lead in numerous Westerns, co-starring with Rock Hudson in The Fat Man (1951), with Robert Taylor and John Cassavetes in Saddle the Wind (1958), and opposite Robert Mitchum in The Wonderful Country (1959).
In the mid-1950s, she signed a recording contract with the newly established Liberty Records, and released a total of 32 albums of pop and jazz standards during the 1950s and 1960s, with her signature song being "Cry Me a River", which she introduced in 1955. London was noted by critics for her husky, smoky voice and languid vocal style. She released her final studio album in 1969, but achieved continuing success playing the female starring role of Nurse Dixie McCall, in the television series Emergency! (1972–1979), in which she appeared opposite her real-life husband, Bobby Troup. The show was produced by her ex-husband, Jack Webb.
Nina Simone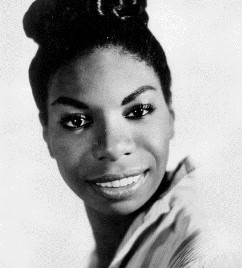 After the success of Little Girl Blue, Simone signed a contract with Colpix Records and recorded a multitude of studio and live albums. Colpix relinquished all creative control to her, including the choice of material that would be recorded, in exchange for her signing the contract with them. After the release of her live album Nina Simone at Town Hall, she became a favorite performer in Greenwich Village. During this time, Simone performed pop music only to make money to continue her classical music studies, and was indifferent about having a recording contract. She kept this attitude toward the record industry for most of her career.
Louis Armstrong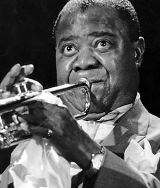 Louis Armstrong nicknamed "Satchmo", "Satch", and "Pops", was an American trumpeter, composer, vocalist, and actor who was among the most influential figures in jazz. His career spanned five decades, from the 1920s to the 1960s, and different eras in the history of jazz. In 2017, he was inducted into the Rhythm & Blues Hall of Fame.
With his instantly recognizable rich, gravelly voice, Armstrong was also an influential singer and skillful improviser, bending the lyrics and melody of a song. He was also skilled at scat singing. Armstrong is renowned for his charismatic stage presence and voice as well as his trumpet playing. By the end of Armstrong's career in the 1960s, his influence had spread to popular music in general. Armstrong was one of the first popular African-American entertainers to "cross-over", meaning his music transcended his skin color in a racially divided America.
Dianne Reeves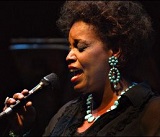 Reeves performed at the closing ceremony of the 2002 Winter Olympics in Salt Lake City. In 2005, she appeared in the film Good Night, And Good Luck singing 1950s standards (including "How High the Moon", "I've Got My Eyes on You", "Too Close for Comfort", "Straighten Up and Fly Right" and "One for My Baby"). In 2006 the soundtrack won the Grammy Award for Best Jazz Vocal Album.
Music critic Scott Yanow has said of her, "A logical successor to Dinah Washington and Carmen McRae, Reeves is a superior interpreter of lyrics and a skilled scat singer." Her sound has been compared to that of Patti Austin, Vanessa Rubin, Anita Baker, and Regina Bell.