Instrumental Jazz – Radio
Our Instrumental Jazz format is a mixture of music (classic jazz, jazz-fusion, crossover jazz, rock, Pop, R&B, jazz-blues, soul-jazz and jazz-funk) performed by musicians who continue to keep their interpretation of these music styles current, and in the forefront of contemporary music.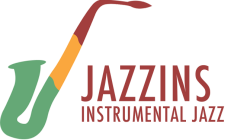 The music is romantic, and you will enjoy listening to musicians/artists such as Bob james, Fourplay, The Rippingtons, Spyro Gyra, Acoustic Alchemy, Richard Elliot, Peter White, 3rd Force, David Sanborn, Earl Klugh, Marc Antoine, Brian Culbertson, Kenny G. ….and many more.
Luis Villegas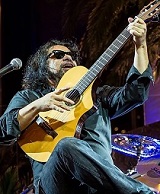 Luis Villegas is a Mexican American guitarist best known for his debut CD Cafe Olé, which mixed new-age music, flamenco, and jazz and garnered a spot on the Grammy ballot for Best New Age Album of the Year in 1999. He is known for using a technique of playing fast, intricate lines by using the fingernail of his right index finger in place of a guitar pick. He also had a small role, as a member of a band, in the film Collateral starring Tom Cruise and Jamie Foxx.
Earl Klugh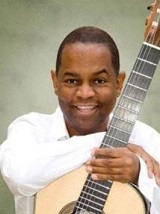 Since Klugh released his inaugural album in 1976, the Detroit-born master of the acoustic-classical guitar has become one of the most imitated icons of the instrument, issued dozens of discs, 24 of which have been on Billboard's top-10 list of jazz albums and 6 that made it to the No. 1 slot. During that time, Klugh's recordings also received 13 GRAMMY® nominations (the latest for HandPicked) – and his collaboration with pianist Bob James, One on One, walked away with the 1980 GRAMMY® Award for Best Pop Instrumental Album.
His recordings, One on One, Two of a Kind and Cool with Bob James, and Collaboration with George Benson featured backing bands.  However, HandPicked showcases Klugh's first recorded duets in the purest sense of the word.  No band, just beautifully arranged string duets between Earl and his friends.
Marc Antoine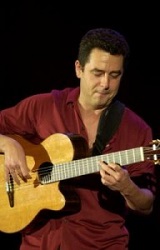 Marc Antoine has had an extraordinary presence on the contemporary jazz scene since the release of "Classical Soul" in the mid-90s. The album "Cruisin', released in 2001, is his most soulful and organic album to date, however this  classically-trained, Parisian-born guitarist enjoys taking his listeners to extraordinary and exotic places, both in his heart and throughout the world.  His 1998 GRP debut "Madrid" found him musically exploring the romance of Spain's capital city, the birthplace of his wife Rebecca. "Universal Language" was an ambitious, global-minded project mixing the numerous world rhythm influences that continue to strike his fancy.
Fourplay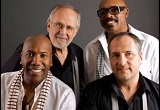 For two decades, the contemporary jazz quartet known as Fourplay has enjoyed consistent artistic and commercial success by grafting elements of R&B, pop and a variety of other sounds to their unwavering jazz foundations.  In the course of a dozen recordings – six of which have climbed to the top of Billboard's Contemporary Jazz Album charts – the super-group has continued to explore the limitless dimensions and permutations of jazz while at the same time appealing to a broad mainstream audience.
Brian Culbertson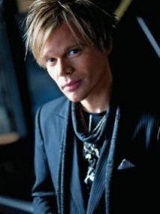 Brian Culbertson is one of the most dynamic and exciting live performing instrumentalist on the music scene today. This multitalented musician/instrumentalist, composer and arranger grew up listening to the music of artists such as Maynard Ferguson, David Sanborn, the Brecker Brothers, Blood, Sweat & Tears, Tower of Power and Earth, Wind & Fire. His music is a brand of funk and R&B-infused jazz.
3Rd Force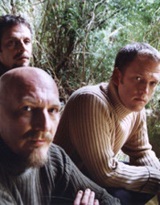 3Rd Force first album (self-titled) was released in 1994. It was followed by other albums, each with "Force" in the album title. In 1995, "Force of Nature" was released, "Vital Force" in 1997, "Force Field" in 1999, and in 2002, "Gentle Force". The music of 3Rd Force is very eclectic, and is a sampling of many music styles/genres. You can categorize some of the music as smooth jazz, contemporary instrumental, and new age.
Over the years, Peter White has maintained a reputation as one of the most versatile and prolific acoustic guitarists on the contemporary jazz landscape. Armed with an unparalleled combination of lyricism and energy, he combines elements of jazz, pop and classical guitar to create a sound that is singular and at the same time accessible to a broad audience. And in a career that spans nearly four decades, over a dozen solo recordings and countless performances, White insists that it's the faces in the crowd and the fans that keep the experience fresh.
Spyro Gyra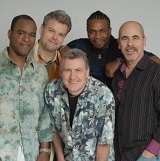 Saxophonist Jay Beckenstein and keyboardist Jeremy Wall formed a band with jazz and rock musicians who were playing in the Buffalo bar and club circuit. In 1974, when a bar owner asked for the band's name, Beckenstein said, "spirogyra", a type of algae he had learned about in school. The bar owner wrote the name incorrectly, "Spyro Gyra", and it stuck. The founding members of the band were Beckenstein, Wall, bassist Jim Kurzdorfer, drummer Tom Walsh, and keyboardist Tom Schuman. In 1977, they released Spyro Gyra independently before making a deal with Amherst Records, which re-released the album with a different cover. The album included "Shaker Song", which reached No. 90 on Billboard's Hot 100, No. 99 on the pop chart in Canada, and No. 26 on the Canadian AC chart.
Armik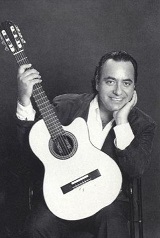 This renowned Flamenco/Spanish guitarist musical style is a fusion of Latin and jazz rhythms mixed with traditional Spanish melodies.  His music is exotic, sensual and romantic. Launching his solo career in 1994, Armik drew upon his jazz roots and flamenco passions to create a revolutionary twist on the emerging Nuevo flamenco sound.  His invaluable compositions and performances cover an entire range of provocative melodies honed throughout his formative years to his delicate balancing of flamenco and classical guitar to the Latin and jazz influences that listeners hear in his music today.  As a guitarist, he is one of the most adulated virtuosos of the Nuevo Flamenco genre, having attained this stature by virtue of his commanding presence among Billboard Magazine's Top Ten New Age Artists of 2004, 2005, 2006, 2008, 2009, 2010, 2012, and 2013.
Bob James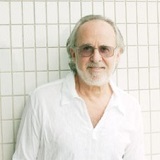 The career of Bob James is long, varied and continues to evolve at every turn. From his first days in Marshall, Missouri, the music of Bob James has captivated audiences throughout the world. Discovered by Quincy Jones at the Notre Dame Jazz Festival in 1963, James recorded his first solo album, Bold Conceptions, that year for Mercury Records. 58 albums and innumerable awards would follow through five decades. He honed his skills working with Creed Taylor, working on albums for artists like Hank Crawford, Grover Washington, Jr, among others. While with CTI, James found great popular success overseeing significant hits for Paul Simon, Neil Diamond, Maynard Ferguson, and Kenny Loggins. In 1974, James finally recorded his own album, One, which launched a lifelong career of recording and performing live.
Tim Bowman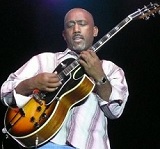 Timothy "Tim" Bowman is a smooth jazz and gospel musician, singer, songwriter, and guitarist. He started his music career, in 1996, with the release of, "Love, Joy, Peace". In 1998 the album "Paradise" followed, and in 2000, the album "Smile" was released. Other albums include, "This Is What I Hear", released in 2004, and in 2008 his fifth (Self-titled) album "Tim Bowman" broke through onto the Billboard Contemporary Jazz Albums chart.