3rd Force, Instrumental and Smooth jazz Artist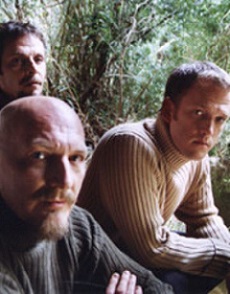 3Rd Force is an instrumental jazz band consisting of (a trio) William Aura, Craig Dubbin, and Alain Eskinasi.  The band was founded in 1994 by William Aura after a prolific solo career in New Age Music. William Aura is a multi-instrumentalists, who is also the band's producer and chief composer.
Founded: 1994
Genre: New Age, Smooth Jazz, Instrumental, World Jazz
3Rd Force first album (self-titled) was released in 1994. It was followed by other albums with "Force" in the album title. In 1995, "Force of Nature" was released, "Vital Force" in 1997, "Force Field" in 1999, and in 2002, "Gentle Force". The music of 3rd Force is very eclectic, and is a sampling of many music styles/genres. You can categorize some of the music as smooth jazz, contemporary instrumental, and new age.