Hampton Hawes, Classic jazz Artist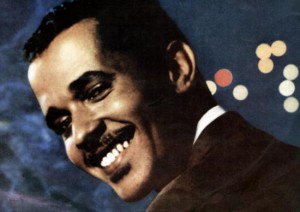 This week's Featured Artist was a self-taught musician.  As a teenager he played with some prominent/leading jazz musicians of his time such as Dexter Gordon, Art Pepper, Shorty Rogers and Teddy Edwards to name a few.  Meet the late jazz pianist – Hampton Hawes
Born in Los Angeles, California, USA
Genre: Jazz, Soul-Jazz, Bebop, Jazz-Funk, Jazz Fusion
Born into a musical family (his mother played piano for the church run by his Presbyterian minister father), Hawes taught himself to play piano by listening to records of 30s jazz piano giants, among them Earl 'Fatha' Hines and Fats Waller.  He began to play professionally while still attending the Polytechnic High School.  In his autobiography, Raise Up Off Me, he recalled leaving his graduation ceremony and heading straight for a gig with the Big Jay McNeely band. Hawes was briefly in New York but soon returned to Los Angeles, where he became an important participant in the burgeoning 'west coast' school of jazz.  He was a member of Howard McGhee's band when the trumpeter hired Charlie 'Bird' Parker for a gig at the Hi-De-Ho Club in Los Angeles, shortly after Parker's release from Camarillo.
Hawes' first recording session was with Dexter Gordon and Wardell Gray in 1947.  He was with Shorty Rogers on his 1951 Modern Sounds recording session, which also featured Art Pepper. Hawes was occasionally at the Lighthouse Club during these years, working in the house rhythm section that backed all the major figures of the movement of which he had become an important part.  Unfortunately, Hawes had developed a drug habit and his induction into the US Army did little to help his condition. Apart from time spent in military prison for drugs-related offences, Hawes also visited Japan where he became an early admirer and lifelong friend of Toshiko Akiyoshi.  Released from the service in 1955, Hawes was recorded by Lester Koenig for his new Contemporary Records.  At the same time Hawes formed a trio, with Red Mitchell and Chuck Thompson.  The trio's first album was successful but not so much as subsequent albums, which included the enormously influential All Night Session volumes. Recorded by a quartet, with the addition of guitarist Jim Hall, this set established Hawes as a major figure; the music on the albums, to which buzz words like 'funky' and 'soul' were applied, was suddenly the in-thing.
In the mid-50s Hawes recorded with artists including Art Pepper, Bill Perkins and Charles Mingus, but an excellent 1958 record date, For Real!, with Harold Land, was the last for some time.  Despite the urgings and advice of the late WardellGray, Hawes had sunk into acute drug dependency.  He was imprisoned for heroin possession at a time when his musical importance and influence were at their height. Released in 1963 by order of President John F. Kennedy, Hawes returned to recording for Contemporary and other labels in the USA, Europe and Japan.
In the 70s, Hawes recorded studio and festival sessions, sometimes using electric piano.  A major figure in the development of modern jazz piano playing, Hawes' less successful later work has tended to overshadow the tremendously important contribution he made in his earlier years.
Biographical information courtesy of Oldies.com
http://www.oldies.com/artist-biography/Hampton-Hawes.html
Source: The Encyclopedia of Popular Music by Colin Larkin. Licensed from Muze.