Arturo Sandoval, Latin and Classic jazz Artist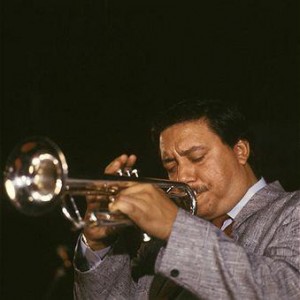 Arturo Sandoval is a renowned classical musician, composer and jazz trumpeter, who in his early career was influenced by jazz musicians such as Dizzy Gillespie, Clifford Brown and Charlie Parker. He is also a dynamic performer who is admired by millions of fans around the world.
Born in Artemisa, Cuba
Genre: Jazz, Afro-Cuban Jazz, Latin Jazz
A protégé of the legendary jazz master Dizzy Gillespie, Sandoval was born in Artemisa, a small town in the outskirts of Havana, Cuba, on November 6, 1949, just two years after Gillespie became the first musician to bring Latin influences into American Jazz.  Sandoval began studying classical trumpet at the age of twelve, but it didn't take him long to catch the excitement of the jazz world. He has since evolved into one of the world's most acknowledged guardians of jazz trumpet and flugelhorn, as well as a renowned classical artist, pianist and composer.
He is one of the most dynamic and vivacious live performers of our time, and has been seen by millions at the Oscars, at the Grammy Awards, and the Billboard Awards.
Sandoval has been awarded 10 Grammy Awards, and nominated 19 times; he has also received 6 Billboard Awards and an Emmy Award.  The latter for his composing work on the entire underscore of the HBO movie based on his life, "For Love or Country" that starred Andy Garcia as Arturo.
Biographical information courtesy of Arturo Sandoval; for more reading see link below
http://arturosandoval.com/home/artist/