Stanley Turrentine, Classic jazz Artist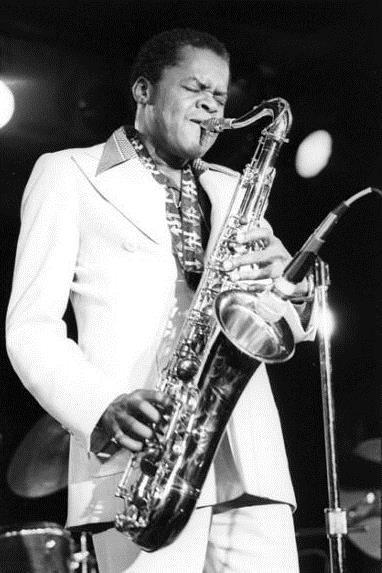 This week's Featured Artist is known as Mr. T.  He grew up in a musical family, and his first musical instrument was a piano, however it was the Tenor saxophone that became his life.  His father who was a saxophonist introduced him to the instrument, but his major influence was jazz tenor saxophonist Illinois Jacquet.  Meet the late bandleader, composer and tenor saxophonist – Stanley Turrentine
Born in Pittsburgh, Pennsylvania
Genre: Bebop, Jazz-Blues, Soul Jazz
A legend of the tenor saxophone, Stanley Turrentine was renowned for his distinctively thick, rippling tone, an earthy grounding in the blues, and his ability to work a groove with soul and imagination.  Turrentine recorded in a wide variety of settings, but was best-known for his Blue Note soul-jazz jams of the '60s, and also underwent a popular fusion makeover in the early '70s. Born in Pittsburgh on April 5, 1934, Turrentine began his career playing with various blues and R&B bands, with a strong influence from Illinois Jacquet.
He played in Lowell Fulson's band with Ray Charles from 1950-1951, and in 1953, he replaced John Coltrane in Earl Bostic's early R&B/jazz band.  After amid-'50s stint in the military, Turrentine joined Max Roach's band and subsequently met organist Shirley Scott, whom he married in 1960 and would record with frequently.
Upon moving to Philadelphia, Turrentine struck up a chemistry with another organist, Jimmy Smith, appearing on Smith's 1960 classics Back at the Chicken Shack and Midnight Special, among others.  Also in 1960, Turrentine began recording as a leader for Blue Note, concentrating chiefly on small-group soul-jazz on classics like That's Where It's At, but also working with the Three Sounds (on 1961's Blue Hour) and experimenting with larger ensemble settings in themid-'60s.
As the '70s dawned, Turrentine and Scott divorced and Turrentine became a popular linchpin of Creed Taylor's new, fusion-oriented CTI label; he recorded five albums, highlighted by Sugar, Salt Song, and Don't Mess With Mister T.  While those commercially accessible efforts were artistically rewarding as well, critical opinion wasn't as kind to his late-'70s work for Fantasy; still, Turrentinecontinued to record prolifically, and returned to his trademark soul-jazz in the '80sand '90s.  Turrentine passed away on September 12, 2000, following a massive stroke.
Steve Huey, Rovi